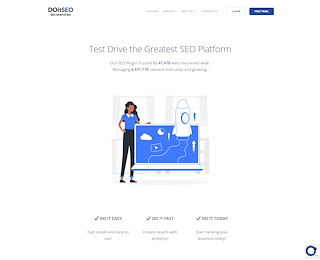 Where Can You Find Local SEO Clients?
One of the best ways to grow your SEO agency is to market top-of-the-line local SEO packages. However, if you are a local SEO reseller finding clients can become a real challenge. Fortunately, there are various places where you can find leads and achieve conversions, and you must know them.
Ultimate Guide Where to Find Local SEO Clients
Your Network
A great starting point for finding potential clients is the people you know. Also, keep in mind that trust will make you more likely to have your business acquaintances accept your local SEO pricing and plans.
Make a list of those who have local businesses, and talk to them about the benefits of having a premier local SEO and the benefits they will get. You can include friends, family colleagues, and even people who provide services to you, such as your barber or dentist.
Local Business Directories
Another source of leads for you to become the ultimate local SEO reseller is directories. Keep in mind that many businesses use directories for networking, opening up an incredible opportunity to offer your unbeaten local SEO programs. Keep in mind that many of these directories have forums where entrepreneurs connect to share experiences, ideas, and of course, to do business.
Once you start your interaction, you will have the opportunity to register your SEO agency in the directory so that business owners can get to know you. You will also be able to get their emails, so you can then offer the services directly. If you are in the excellent White Label SEO resellers program, keep in mind that you will be able to offer packages starting at $39.95, and you will surely achieve significant sales.
Events
Seminars, conventions, trade shows, and special events will also give you an incredible opportunity to generate leads. If you are starting, you may not have the budget to have a booth, but you can take advantage of it to tour the site and talk with other business people. Prepare yourself in advance, make a good speech, and rehearse it. Be kind and direct, don't sound like an infomercial, and you will get fabulous results.
Today, technology has also allowed the development of many digital events. Even thanks to the pandemic, these spaces are a growing trend. Take the opportunity to sign up for the ones you can. Keep in mind the type of industry of the event, and select those where there are many local businesses (health sector, services, stores, for example).
Your Clients
Referrals are one of the greatest ways to get customers. To increase your conversions, encourage your current customers to refer you. You can do some promotion, which enables them to recommend you with, for example, five more people.
Keep in mind that referrals have a significant advantage. Potential customers will receive first-hand information and will be able to convince themselves more easily. Having your clients as ambassadors of your brand is one of the best ways to grow your business.
Get the Most with White Label SEO Services
If you want to become a top-line local SEO reseller, you're in the right place. Do It SEO has the best local SEO plans for you so that your customers will get the best of the best. Please work with us and start the path to your business success. Call us or contact us for a free demo/consultation. We will be happy to do business with you.