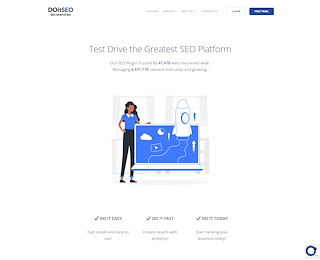 What is search engine optimization, or SEO? Some people call it science. Some call it art. We believe that search engine optimization is a healthy serving of both. There are many differences between SEO companies, so do your homework before you choose one. Please see our Case Studies page.

Search engine marketing, commonly called SEO, is comprised of several techniques which work together to make a website more attractive to search engines. Without search engine optimization, Google and Yahoo and Bing will not even know that a website exists. If a website does not contain well optimized textual content, XML maps and other SEO things, the algorithms of the engines don't consider that site relevant to user searches. In essence, a website without good search engine optimization is virtually invisible, as far as search engines are concerned. In order to be listed, or 'ranked', high up on search results pages, the website must be optimized to be search engine friendly.

SEO can be a tiresome and tedious task. If you hired humans to do what DOitSEO does, it would cost you big bucks. You'd have to hire at least three experts who could work all day and night. They would be required to work on holidays and weekends and they would never, ever get a day off, much less a two week vacation. Human SEO experts do not come cheaply, and for good reasons. Search engine optimization is quite valuable. Choose to use DOitSEO, and virtually all human hands are taken out of the optimization process. There's no longer any good reason to pay more than you must for search engine optimization, now that DOitSEO is here. If you prefer to try things before you buy them, please accept a free five-keyword SEO account from DOitSEO. Watch your website reach its full potential with our amazing search engine optimization software suite. Questions? Comments? Call 760-749-9197.
Search Engine Optimization